Academic Profiles
1. Pre School Teachers
The candidate will be responsible for teaching all areas of the kindergarten curriculum, taking responsibility for the progress of a class of 2.5-6.0 years age pupils, organizing the classroom and learning resources and creating displays to encourage a positive learning environment.
Experience             :               0 - 3 years
2. Primary & Secondary School Teachers
We are seeking innovative and qualified all Subjects CBSE school teachers for all subjects to join our leading co-educational company owned and partner schools. The position will involve teaching CBSE Board Syllabus to students from 1st Standard to 12th standard.
Experience             :               0 - 3 years
3. Coordinators/Head Mistress/Vice Principal
The candidate will be responsible for Receiving planners and curriculum material and ensuring the availability of the same with the teachers and students, and giving feedback received from teachers related to materials/planners. Candidate will ensure implementation of curriculum, draft circulars and newsletters keep track of support programs as and where applicable, monitor the activities related to sports & performing arts, organize events and induction programs for teachers and conduct curriculum workshops. She/he will generate MIS Reports on a periodic basis, maintain the registers as prescribed, maintain the data, relating to attendance of students, sending circulars to parents etc. She/he will conduct demo sessions for the selection of teachers, will have regular communication with parents regarding the students' performance, maintain discipline and conduct regular assessments of students. She/he will conduct student induction; maintain history of students, conduct orientation sessions for teachers and be responsible for class observation and staff appraisals, procurement of educational stuff, stationary, grocery etc.
She/he will send monthly reports to management, handle Inquiries, take parents feedback and implement them in proper way. She/he will be responsible for planning of the manpower, staff recruitment and any other duties assigned by the Principal from time to time.
Experience             :               3 - 5 years

4. School Principal
The candidate will be responsible for Admissions, Academics & Administrations. He will manage revenue, cost, infrastructure, Asset management, Trust, P&L etc. He will also work with the curriculum team & the faculty to develop necessary curriculum & up gradation. He will be responsible for handling all the campus operations including academic and administration.
Experience             :               5 - 8 years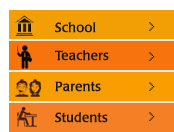 Intellisis Resources Pvt Ltd
SCO 66-67, Sector-8 C,
Chandigarh.
Phone : 0172 - 4641133
Fax : 0172 - 4641133
E-mail : intellisis@gmail.com


© Copyright 2013, Intellisis Resources Pvt Ltd