Our Mission
To bridge the gap with scientifically designed modules through which the schools, teachers and parents can offer to their children a complete learning experience that will help them in honing the necessary skills.


Our Vision
To prepare students to be lifelong learners ready for higher grades, career, and citizenship. Intellisis Resources Pvt Ltd strives to be world class service provider and seeks to make students academically excellent, responsive to the
development  needs and interests of young adolescents, and socially equitable.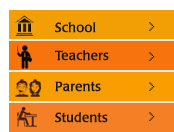 Intellisis Resources Pvt Ltd
SCO 66-67, Sector-8 C,
Chandigarh.
Phone : 0172 - 4641133
Fax : 0172 - 4641133
E-mail : intellisis@gmail.com


© Copyright 2013, Intellisis Resources Pvt Ltd