Sales & Marketing Department
1. Junior/Senior Executive-Online Marketing & Support
Junior/Senior Executive-Online Marketing & Support will work with our online portals; create promotions & content to increase visibility & sales. He will generate traffic to the site and bring it to the no 1 position for search. He will take care of online PR & blogging, offline promotions promoted on site & tracking of campaigns. He will also handle and manage online and telephonic queries of customers and prospects.
Experience             :               0 - 3 years
2. Junior/Senior Executive-Business Development
Junior/Senior Executive – Business Development will find prospect and meet potential customers. He will understand the need of the customer and explain various products of the company and features. He will acquire customers via cold calls, referrals, corporate presentations and various marketing campaigns.
Experience             :               0 - 3 years
3. Assistant/Deputy Manager-Business Development
Assistant/Deputy Manager will be responsible for sales and marketing of various products of the company through effective management of enroll sales team of 6-7 Junior/Senior Executives - Business Development. He will consistently deliver the company's objectives by improvising people-skills in marketing, innovation in sales , and managing information in business development.
Experience             :               3 - 5 years
4. Regional Head-Business Development
Regional Head-Business Development will be responsible for entire Marketing/Sales and enhancing business for all the products of the company through generating leads by team management, corporate activities, direct sales and market research successfully. He will manage and develop his entire region through various promotional activities, coordinate with corporate office and submit reports. MBA in Marketing with experience in Educational and Corporate sales, having good convincing and communication/presentation skills will be preferred.
 
Experience             :               5 - 8 years
5. Zonal Head-Business Development
Zonal Head-Business Development will look after sales and marketing in any of the zones in India as per company policy. He will strategize, analyze & evaluate the effectiveness of sales methods, costs, & results. Current Zonal Manager / Regional Manager with some reputed company maintaining excellent track record will be preferred.
Experience             :               8 - 10 years
6. National Head-Business Development
National Head-Business Development will direct sales team and establish sales & marketing activities in line with Business Plan. He will be establishing brand-wise sales targets as per Business Plan. He will be doing sales analysis and accurately forecast sales, building new initiatives, developing new markets and clients. He will be responsible for team management & channel expansion. The candidate should be articulated leader with positive vision to grow & result oriented, implementing the company policies, making, presenting and meeting sales budget and collection target.
Experience             :               10 - 15 years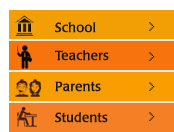 Intellisis Resources Pvt Ltd
SCO 66-67, Sector-8 C,
Chandigarh.
Phone : 0172 - 4641133
Fax : 0172 - 4641133
E-mail : intellisis@gmail.com


© Copyright 2013, Intellisis Resources Pvt Ltd