Evaluation Form
Our franchise evaluation form provides the aspiring educationists with an opportunity to provide the requisite information for starting their own MIND TREE School.
In order to download our "Franchise Evaluation Form", please fill and submit the enquiry form given below.
Kindly fill the complete details and mail the "Franchise Evaluation Form" to our corporate office for further process.
The information details filled herein will solely be used for evaluation purpose.
Download Evaluation Form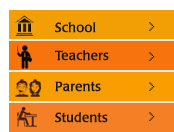 Intellisis Resources Pvt Ltd
SCO 66-67, Sector-8 C,
Chandigarh.
Phone : 0172 - 4641133
Fax : 0172 - 4641133
E-mail : intellisis@gmail.com


© Copyright 2013, Intellisis Resources Pvt Ltd