Accounts & Operations Department
1. Junior/Senior Executive-Accounts & Operations
Junior/Senior Executive-Accounts & Operations will be responsible for office administration, record keeping, accounts maintaining, team & time management. He should be good on excel, good communication skills, internet knowledge, email skills/etiquette and be good natured and willing to learn. He will issue purchase order to vendors, maintain follow-up of balance material with the Parties. Co-ordinate with production department for smooth and continuous production. He will handle store activities such as issue, dispatch, receipt, stock maintenance and inventory control.
Experience             :               0 - 5 years
2. Zonal Head-Accounts & Operations
The role of the Zonal Head-Accounts & Operations is to provide support to the National Head-Accounts & Operations in various areas of reporting, budget and capacity planning. This individual must be a self-starter and an excellent collaborator who can work in a matrix organization. He will be responsible for budgeting and financial tracking of business related activities, managing and developing vendor relationships and contract management. He will also facilitate consistent reporting of operational KPIs and metrics as per company norms.
Experience             :               5 - 10 years
3. National Head-Accounts & Operations
Candidate will be responsible to design and maintain process excellence in customer service, billing, budgeting, capacity planning, logistics, and team management. He will devise and implement most effective process models up to international standards, formulate operating objectives, goals and strategies. He will conceive and implement new methods for providing more economic and efficient services. He should have ability to develop, plan and implement to completion an operational strategy that will drive increased profitability and productivity.
Experience             :               10 - 15 years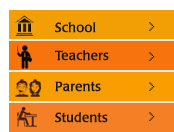 Intellisis Resources Pvt Ltd
SCO 66-67, Sector-8 C,
Chandigarh.
Phone : 0172 - 4641133
Fax : 0172 - 4641133
E-mail : intellisis@gmail.com


© Copyright 2013, Intellisis Resources Pvt Ltd