Joint Ventures
Intellisis has following models for investors
Managing Partner Model (MP Model)
This model is suitable for those investors
1. Who have made school infra but have no know-how as to how to run the school or
2. They are running some school but are facing problems which they are not able to handle professionally.

In this model, Intellisis will manage the school on their behalf that will raise standards, improve educational outcomes, professionalize teacher, and deliver value for money.

If you are interested in contacting one of our business development professionals please fill out the enquiry form.
Infrastructure Partner Model (IP Model)
This model is suitable for those investors who are genuinely interested in entering schooling industry and they fulfill land requirements but have financial limitations in making school infrastructure. For those investors Intellisis proposes IP Model. In this model investor will lease out the land to the trust and the trust will run the school.

The lease period should be of minimum 30 years. Intellisis will bear construction cost of the school. Intellisis will enjoy steady long term, annuity-like returns on the original construction cost of the project.


Operating Partner Model (OP Model)
This model is suitable for those investors who have decided to open school at some location and are seeking a partner for completing the project. In this model Intellisis will share the cost in completing the project and will enjoy the benefits in the same proportion.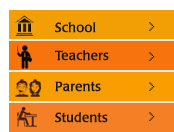 Intellisis Resources Pvt Ltd
SCO 66-67, Sector-8 C,
Chandigarh.
Phone : 0172 - 4641133
Fax : 0172 - 4641133
E-mail : intellisis@gmail.com


© Copyright 2013, Intellisis Resources Pvt Ltd