Importance of English Language in India
India is a vast country with different languages spoken in different parts of the country. These regional languages differ from each other so much that it is impossible to communicate with people of other regions .
Since India is becoming a global village, a hold over the global language is a necessity.
Importance of Grammar
Grammar is the study of words and the ways words work together. It is an invisible force that guides us as we put words together into sentences.
A hold over grammar is required not only to communicate with others but also for a greater understanding of the English language. A person who has unconscious knowledge of grammar may be sufficient for simple usage of language, but the ones who wish to communicate in an artful manner, will seek greater depth of understanding and proficiency that the study of grammar provides.
What is Gram E magic?
Considering the importance of English Language and Grammar, we at Intellisis Resources Pvt. Ltd. have devised Gramamagic for the students.
Gramamagic offers scientifically designed course material in English for the students of CBSE/ICSE/State Boards that creates a deep understanding of English language as per the age group of the students. Currently we are offering Gramamagic for the students of grade 1 to grade 5. Within each grade, different modules are designed to cover following areas:
| | |
| --- | --- |
| English Grammar | Vocabulary |
| Exercises | Exams related information for learners |
Each grade has a set of books that offers complete syllabus of that grade as per CBSE, ICSE or any state board of India.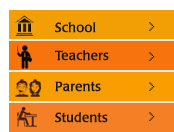 Intellisis Resources Pvt Ltd
SCO 66-67, Sector-8 C,
Chandigarh.
Phone : 0172 - 4641133
Fax : 0172 - 4641133
E-mail : intellisis@gmail.com


© Copyright 2013, Intellisis Resources Pvt Ltd