Requirements
Land Area Required for Day School
In Metropolitan Cities
In metropolitan cities with a population exceeding 25 Lakhs, the land should not be less than 1 acre with adequate building and there must be an arrangement with other institution/organization for imparting physical and health education and conducting games in their grounds.

In NCR
The minimum land area for the schools in NCR, Delhi is 4000 sq. mts.

In Hilly Areas
In hilly areas, the land should not be less than one acre. The norms as prescribed by the Planning Commission shall be applicable for determining the eligibility in hilly areas.

In Other Places
In all other places, the school must possess at-least about two acres of land and a building constructed on a part of the land and proper playgrounds on the remaining land. In case of lease, it will be acceptable only if it is for a minimum of 30 years and in favour of the Society/School by registered deed.


Land Area Required for Residential School
The school must possess about 20 acres of land.
This type of school will have the CBSE system and may/may not offer the IB (International Baccalaureate) system. These schools will be truly global in all approaches and may be setup in India or Abroad.

Other Investment Areas Required
Apart from the land your investment will be on the construction, furniture and interiors depending on the fee that is being targeted in the school. We should be able to secure bank funding for a majority of this amount.

Banks also gives a one year moratorium to help you settle down the school and within a year should be able to reach a stage where you start paying the bank instalment from the fee collection.

Hence to start a school you need the required land and some working capital.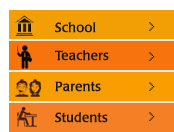 Intellisis Resources Pvt Ltd
SCO 66-67, Sector-8 C,
Chandigarh.
Phone : 0172 - 4641133
Fax : 0172 - 4641133
E-mail : intellisis@gmail.com


© Copyright 2013, Intellisis Resources Pvt Ltd