Resource Department
1. Junior/Senior Education Associate
Education Associates are smart, aggressive and dynamic professionals with excellent communication skills and past experience in teaching, curriculum planning and assessment work in schools or other academic institutions. Basic computer knowledge is essential. Field to be based across various locations in India. He will also take care of training and content development activities as assigned by Zonal Education Manager.
Experience             :               0-5 years
2. Zonal Education Manager
Zonal Education Manager will be responsible for organizing all (internal and external) training and orientation programs for company's educational partners, at both local and state level. He will take care of recruitment and retention of junior and senior education associates. He is responsible for hiring, training and grooming of the education associates to ensure maximum productivity from the training and orientation programs.
Experience             :               5-10 years
3. National Education Manager
National Education Managers are responsible for implementing and reviewing processes, creating methodologies and metric based on product requirement, checking slippage and leakage control in education delivery ensuring students and teachers performance and creating customer delight. They take care of team training, development, engagement and growth. They plan, organize and conduct training programmes for school teachers/parents, prepare and maintain records of field training staff, monitor performance and suggest corrective measures to all field training staff based on all observations during their work with them.
Experience             :               10 - 15 years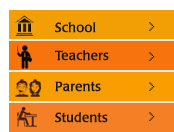 Intellisis Resources Pvt Ltd
SCO 66-67, Sector-8 C,
Chandigarh.
Phone : 0172 - 4641133
Fax : 0172 - 4641133
E-mail : intellisis@gmail.com


© Copyright 2013, Intellisis Resources Pvt Ltd