Consulting Services
Intellisis Resources Pvt Ltd specialize in planning and setting up schools of International Standards. These include International Schools and schools following curricula of Indian Boards. We provide all services under one roof that ensures hassle free and efficient delivery of required inputs and their implementation.
Our range of services include both upgrading existing schools as well as establishing new schools. Our services are meant for school administrators/principals, teachers and support staff. We have a proven track record of our consulting services in the following areas:
Marketing Support
Operational Support
Teacher's Training Services
Student's Workshops
Parent's Workshops


Our services facilitate schools to incorporate modern techniques for managment and provide cutting-edge knowledge through work-plans. It promotes growth and helps the school to accomplish its targets in a cost effective manner.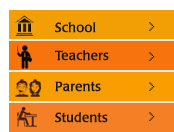 Intellisis Resources Pvt Ltd
SCO 66-67, Sector-8 C,
Chandigarh.
Phone : 0172 - 4641133
Fax : 0172 - 4641133
E-mail : intellisis@gmail.com


© Copyright 2013, Intellisis Resources Pvt Ltd