Marketing Support
Strategy and Planning Services
Do you have a strategic plan? How about a marketing plan? Are you using them as a road map to your success? Not having a strategy or a marketing plan is like driving a race car without brakes and you don't know when to turn and are sure to crash.
Our strategy and planning services help you define your vision, mission and develop strategic objectives for your school. No fluff or other esoteric nonsense… just clear, deliverable, manageable action steps that take your school to the next level and beyond.
Branding & Positioning Services
Branding is a process that conceptualizes the expression of who you are. We will walk you through a good self-analysis that always helps with the process. The results of this will establish your unique brand identity. Branding makes a statement that is yours alone. It is a sign of distinction and of separation. Our proprietary brand research model helps clients:

Build stronger emotional connections with key audiences

Develop key brand principles, attributes and drivers

Develop overall brand architecture, including corporate positioning, naming and message hierarchy
Product Positioning is the vehicle that promotes your attributes (brand identity). We use product positioning to speak to your audience. By combining innovative branding and product positioning we will entertain, motivate, inspire and captivate your audience. Remember: branding creates a first impression in your customer's mind.
It is not necessary to sell a new product or service, only a new idea. We will help you make a powerful impression. A dynamic branding and product positioning formula is one that will invite new customers, and propel them into action.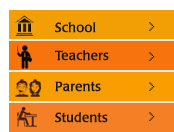 Intellisis Resources Pvt Ltd
SCO 66-67, Sector-8 C,
Chandigarh.
Phone : 0172 - 4641133
Fax : 0172 - 4641133
E-mail : intellisis@gmail.com


© Copyright 2013, Intellisis Resources Pvt Ltd