Operational Support
Staff Recruitment Services
We actively Search, Recruit and Screen candidates for employment, train them according to specific client requirements and deploy them to their work locations. More importantly, when searching for the best candidates, we take attitude, personality, aptitude and flexibility to learn and adopt into special consideration.
We employ effective methods for searching, recruiting and screening candidates, according to the client's specific needs and requirements. The candidates must pass thorough screening process before he is referred to any client to have final screening for acceptance. Feedback and continuous communication with our clients is one of the key parameters in ensuring better talent.
We understand that each client is unique and has special needs. Our flexibility allows us to create an arrangement which incorporates the various aspects of our different services. This in turn allows us to "customize" the service to respond better to the Client's particular requirements.
School Improvement Services
Intellisis supports school improvement. Intellisis has pioneered a 'Turnaround' model for existing schools. Our model includes curriculum reform, teacher education, development of English language and leadership development.
School Infrastructure Services
Intellisis manages physical school creation, from the pre-design phase to the opening of school and beyond. We also co-ordinate transportation, central office support and in-school services. Increased business efficiency enables schools to focus on student learning. Our methodology means that education systems can save money and get greater ROI on resources.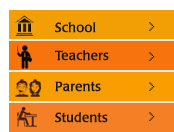 Intellisis Resources Pvt Ltd
SCO 66-67, Sector-8 C,
Chandigarh.
Phone : 0172 - 4641133
Fax : 0172 - 4641133
E-mail : intellisis@gmail.com


© Copyright 2013, Intellisis Resources Pvt Ltd