Testimonials
Full spectrum of services provided by Intellisis Resources Pvt. Ltd. have helped us streamline our activities and gave us a competitive advantage. The cost effectiveness of the solutions they provide is something every educational institution should benefit from.
Mohinder Singh Sheokand, Director
Vivekanand Vidya Niketan, Assandh, Karnal (Haryana)
I always dreamt of starting a truly global school. I have always envisioned the integration of technology with the school system. Intellisis has helped me achieve my dream. Classrooms are fully equipped with all the required teaching aids, teachers are well-trained and students are all set to take on the challenges of the future.
Haripal Singh Pilania, Chairman
Wisdom School, Hissar (Haryana)
Intellisis equips teachers with knowledge and tools that would enable them to take a big step towards student centric learning and problem solving ability.
Pooja, Teacher
Blossom School, Solan (Himachal Pradesh)
Mathemagic is an asset, not only for me, but for all students. I would like to recommend mathemagic to every student and encourage them to make the most out of this content. All the best to Mathemagic!!
Archana Bansal, Mathematics Teacher
Mind Tree School, Ambala, (Haryana)
Hi, I find Gramemagic as a wonderful platform which makes learning interesting for students. It will really help students enhance their learning and will further change the education style practiced in schools. It is a really wonderful program.
Geetanjali, English Teacher
Mind Tree School, Ambala (Haryana)
Gramemagic has really helped me in keeping myself updated with the recent changes in the curriculum. Content in the book is really good and has helped me in improving my class-room performance as well as the result of my students.
Karamdeep Kaur, English Teacher
Mind Tree School, Kharar, Mohali (Punjab)
KG Pro is a good educational aid to classroom teaching. It engages the entire class in learning process, thereby making interaction interesting and exciting. Teachers are happy using it and results are encouraging.
Gulshan Dewan, Principal
Rotary Public School, Gurgaon (Haryana)
In India, a nation with a rich history of education stretching back to its ancient Gurukuls and centers of higher learning, Intellisis is writing the next chapter in education with a step towards the creation of a world-class schools of tomorrow. Intellisis's long-term goal is for children to learn in a futuristic environment that encourages them to use their imaginations in developing their own futures through KG Pro Learning System. Students, their parents, and the community who join Intellisis first will be the pioneering partners with Intellisis in building this vision.
Alka Mehrotra, Principal
Aggarsain Public School, Kurukshetra (Haryana)

Thanks to Mathemagic, my students have really gained a grasp and appreciation for Math. The program offered by Intellisis does a great job in helping the students succeed and I'm glad to see that the kids can actually comprehend how Math is incorporated in real life situations.


Harmeet Kaur, Mathematics Teacher
Mind Tree School, Ambala (Haryana)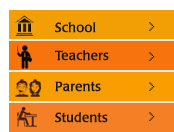 Intellisis Resources Pvt Ltd
SCO 66-67, Sector-8 C,
Chandigarh.
Phone : 0172 - 4641133
Fax : 0172 - 4641133
E-mail : intellisis@gmail.com


© Copyright 2013, Intellisis Resources Pvt Ltd