Teachers Training Services
Teachers Training Services
Teachers, School Leaders and Teacher Educators are key factors in maintaining and improving the quality of education and training systems in schooling. Ministers of Education have on many occasions recently identified priorities for improving the Quality of Teacher Education systems.
Taken together, these statements describe a vision of Teacher Education in India based upon high quality standards, professionalism and effective support. Teacher quality is the most important factor within school which may have direct impact on the student's performance. As such, it is vital for the achievement of nation building goals. Intellisis provides teachers' training in various fields as below:
Soft Skills Development Services
Through our special Soft Skills Training course conducted for teachers, we aim to enhance their effectiveness and productivity while conducting classes and connecting with the students. We understand the intricacies involved in adult learning. Hence, we use our scientifically designed, time tested and proven strategy of activity based on learning to guide teachers to provide valuable learning experience. We help them to brush up on several skills that are deemed important to possess, such as:

Presentation Skills

Communication Skills

Voice and Accent Training

Personal Grooming and Effectiveness
For maximum effectiveness of soft skills Training for teachers, we recommend a minimum training duration of 46 to 50 hours.
General Teaching Enrichment Tools
What makes a good teacher? Well, that probably depends on the subject matter and the level of the students. However, some teachers can make even the most boring topics seem interesting (and alternately, some teachers can make interesting topics boring). Some of it has to do with personality and charisma, but part of a teacher's effectiveness is due to his/her knowledge and application of good teaching practices. These teaching practices range from setting goals for the class to making effective presentations to listening to students questions. Effective teaching begins prior to the teacher entering the classroom.
Teachers must formulate their goals and think about how they will achieve them before facing the students. Once in the classroom, the teacher must be able to apply a number of different methods of teaching to reach out to the students with different learning styles. In order, to encourage critical thinking and real life application, students must be pushed to think outside the box.
This means teachers need to be able to create an environment for this to occur. We have developed General Teaching Enrichment Tools to share information on teaching practices that have been found to be effective. The theory is divided into two section. The first section contains general teaching behaviors and strategies that lead to successful teaching, and the second section contains tips specific to teaching concepts. Our mentors share their secrets of success with teachers through short summaries of their favored teaching practices
Technical Skills Development Services
Today, innovative methodologies of classroom teaching are fast replacing the traditional chalk-and-talk classrooms, but innovations are only as effective as the teacher using it. With the objective of maximising benefits of the new teaching tools and techniques to the school, Intellisis provides a comprehensive teacher training and assessment programme, which keeps in mind the global education standards and techniques.
Kindergarten Training
The efficiency and worthiness of a kindergarten curriculum is directly related to the educators who are entrusted with teaching the students. Our kindergarten training program consists of a systematic method of innovative training as we realise that it is ultimately the educators who set the yardstick for any institution concerned with early childhood care. We have taken yet another step in making our approach towards pre-primary education the most comprehensive. We have launched a teacher training program that covers nearly every aspect that is related to preschool education. Being specialists in our field, we realise that the training program for kindergarten educators should be modified according to the various needs of young children as their behavioural and educational demands are very different from secondary/senior secondary students.
Our programme covers a variety of issues that are an integral part of being a duly qualified kindergarten educator. Some of the areas that we stress upon include:

Understanding Child Psychology, especially that of young toddlers who would be stepping out of the familiarity of their homes for the first time, i.e. children in the age-group of 2-6 years

Recognizing healthy physical and mental Developmental Patterns in a young child and spotting any aberrations

Decoding a child's Learning Style. This becomes essential in making sure that what is being taught within a classroom is absorbed by the child in the least straining manner

Preparedness for First-aid needs and dealing with children having health issues

Mapping and observing the level of social, academic and emotional progress the child is making.
We make sure that our trainees are capable of addressing every issue the child may have, intellectual or emotional, and are capable of communicating it to the parents. We stress upon this relationship between Early Childhood Educators and Parents, as this forms the basis of providing complete care to the child.
Science Training
Are you looking to increase your students' interest and achievements in science? Would you like to more widely use enquiry-based methods in your classroom or lab? Science training programme of Intellisis provides professional development for school science teachers to help them incorporate hands-on enquiry-based science education in their classrooms.
The initiative focuses on those teaching science, principally biology, physics and chemistry, to students aged 6 to 18. Science Teachers, through this programme are exposed to content enrichment in core science subjects, critical observation, questioning abilities, capacity building to motivate and inspire students.
Teachers attending the programme learn how to teach fundamentals of science in a local and global context. Participants attend seminar by mentors of Intellisis and engage in hands-on laboratory learning activities.
Mathematics Training
There are many ways to explain why so many mathematics teachers perform poorly in the classroom. One obvious reason is that they never learned the subject properly all the way from kindergarten through college.
This then precludes the possibility of good teaching because one cannot teach what one does not know. Another explanation of teachers' poor performance is that their stilted, constricted, and rigid approach to the subject turns students off at the outset. In most cases, these teachers have never seen any kind of mathematics teaching other than their teachers' and professors'equally stilted, constricted, and rigid style all through school and college. Years and years of exposure to bad teaching naturally takes its toll. Our mathematics training programme addresses such flaws in one's teaching and eliminates them. Our mentors have deep knowledge of the subject. They have expertise in undoing this kind of pedagogical problem in teachers.
English Training
The purpose of this programme is to give you the basics of teaching English as a foreign language. Participants will be exposed to the most recent techniques and methodology in language teaching as well as tips for self-development. It covers a multipilicty of topics, such as syllabus design, teaching methodology, making the most of textbooks, using games and songs in class, and language testing.
This training program is designed for those who have great interest in teaching English to children. You will be exposed to methodologies of teaching the skills of language to children. Using games and integrating art and craft in learning will be taught in this training. If you have a soft spot for children and have the desire to teach English, this training program is just the right one for you.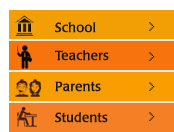 Intellisis Resources Pvt Ltd
SCO 66-67, Sector-8 C,
Chandigarh.
Phone : 0172 - 4641133
Fax : 0172 - 4641133
E-mail : intellisis@gmail.com


© Copyright 2013, Intellisis Resources Pvt Ltd